A Bear Called Paddington (series)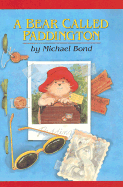 | | | |
| --- | --- | --- |
| | Sensitivity | |
| | Judgment | |
| | Focus | |
| | Action | |
by Michael Bond
A Bear Called Paddington (series) is about self-enhancement and morality . The genre of the story is Comedy, the setting is Fantasy.
The Brown family finds a tiny bear at Paddington Station and decide to take him into their home. He proves to be a source of excitement and amusement for them with his stories and misadventures.
Moral reasoning in the story focuses on self concern, self concern, and concern for relationships.
The theme of the story is Sometimes great adventures can occur when taking a chance to help another.
Violence
Cruelty
Rudeness
Religion/Spirituality
Stereotypes
There is stereotyped male sex role in the story.
Key Virtues
Kindness
Love
Patience
Forgiveness
Altruism/Unselfish care for others
Compassion
Cooperation
Courtesy
Friendship
Helpfulness
Key Vices
Impulsiveness
Unreflective/Don't think of consequences of actions
Anger
Impatience
Intolerance
Reckless
Thoughtless
Arrogance
Blaming others
Contempt