Shadow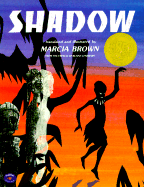 This story is not particularly ethical or unethical, but may offer other benefits. Read the full review to find out more.
by Marcia Brown
Shadow is about a series of events and imagination . The genre of the story is Mystery/Suspense and Horror/Ghost story, the setting is Historical and Realistic, and the heritage is African.
An imaginative and artistic examination of shadows.
The theme of the story is Shadows aren't as scary as they seem.
Violence
Cruelty
Rudeness
Religion/Spirituality
The religion/spirituality in the story is magical thinking and can't say is shown .
Stereotypes
Key Virtues
Courage
Creativity
Hope
Humility
Prudence
Respect
Strength
Wisdom