Mufaro's Beautiful Daughters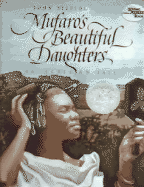 | | | |
| --- | --- | --- |
| | Sensitivity | |
| | Judgment | |
| | Focus | |
| | Action | |
by John Steptoe
Mufaro's Beautiful Daughters is about self-enhancement and morality . The genre of the story is Mythology/folktale, the setting is Historical, and the heritage is African.
Manyara and Nyasha are two beautiful daughters, but Manyara is cruel and vain while Nyasha is loving and selfless. One day they learn the king seeks a wife, and though Manyara is determined to be queen, she is revealed to be a selfish person, while Nyasha proves herself worthy of the throne.
Moral reasoning in the story focuses on concern for relationships and concern for law and order.
The theme of the story is Treat all things with equal kindness.
Violence
Cruelty
Rudeness
The story is sometimes rude.
Religion/Spirituality
Stereotypes
There is stereotyped male sex role and stereotyped female sex role in the story.
Key Virtues
Kindness
Compassion
Love
Altruism/Unselfish care for others
Graciousness
Citizenship
Generosity
Hard work
Humility
Thoughtfulness
Key Vices
Selfish
Unkind
Envy
Arrogance
Greed
Vanity
Anger
Contempt
Impulsiveness
Ruthless/Do anything to get your way